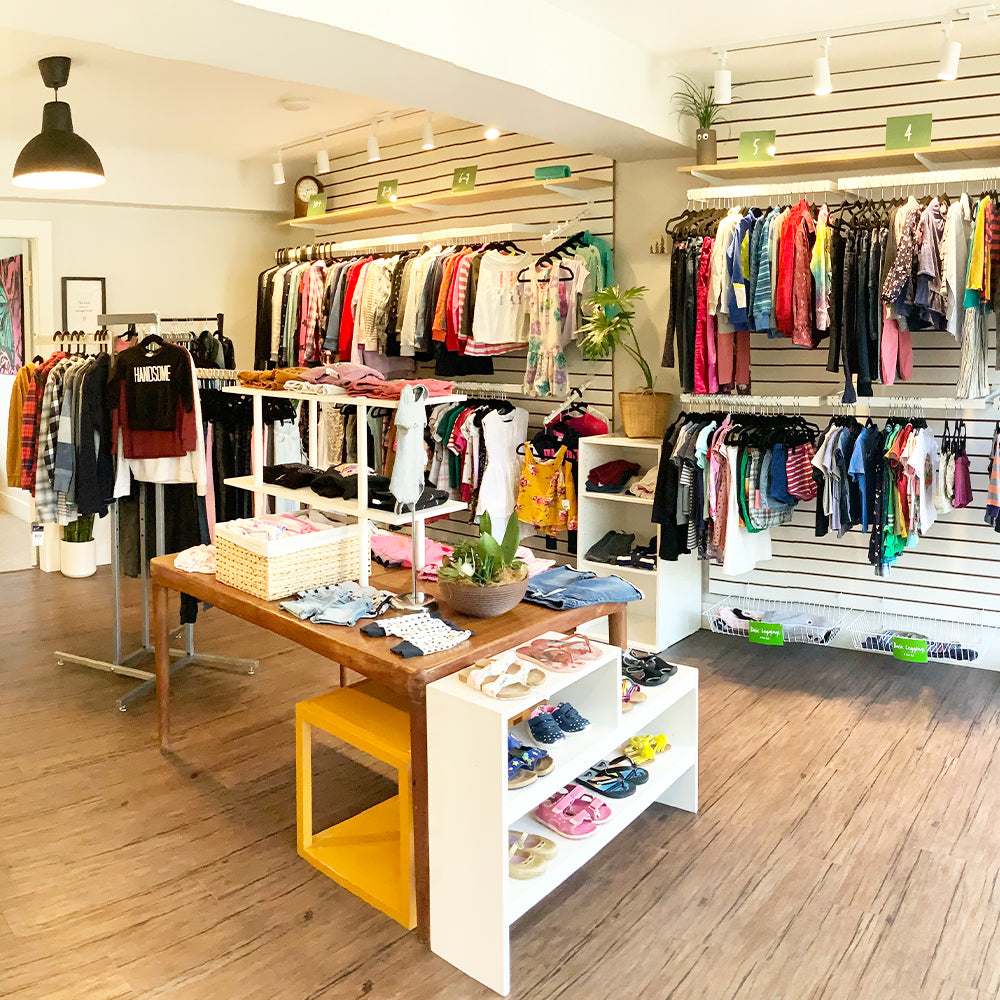 Visit the shop!
We're located at 819 Gibsons Way, Gibsons BC, across from Wheatberries in Consignment Corner with The Salty Sailor (art & jewellery) & Beyond Consignment (adult clothing)
Size 0-18, clothes, shoes & outerwear + maternity
We have what Sunshine Coast, BC kids need!
We Sell:
Outerwear

Coats, Rainwear, Snowpants
Maternity

Clothing for growing a human
Why is it important to shop preloved?
Water

It takes 2,700L of water to grow, manufacturing and dye the cotton for 1 shirt* - that's about what you drink in 3 years!

Waste

Our earth already has enough clothing for the next 6 generations. Yet companies are making tons of new clothing every day.
I think we can all agree: Kids grow f*ing fast.
What to do with outgrown clothes?

Garbage? BC's landfills are 5% clothing that take 200+ years to decompose.
Sell online? Managing posts and no-shows is a pain. 
Donate? Great idea! But you won't get any money back.

Try this instead...

Follow Coast Kids Reshop's Rules for Resale to sell outgrown items for immediate payment. Join a local, circular economy.

Read More